Andover Audio PM-50 planar magnetic headphone review: Audiophile sound, tolerable price tag
Andover Audio's PM-50 headphone is one of the few but growing number of headphone models built around ultra high-resolution planar magnetic drivers (50mm, in this case). This $500 over-the-ear, open-backed model does a fine job of distracting and diverting the listener—at least for a while—from the isolation and boredom that comes with enforced social distancing.
New and favorite music and movies seem vividly alive, present, and more in your face with these entertainers balancing on your head. The PM-50 have a clarity, airiness, and spatial positioning skill set so precise and three-dimensional I can close my eyes and feel like I'm in the recording studio, club, or concert hall with the performers.
This review is part of TechHive's coverage of the best headphones, where you'll find reviews of competing products, plus a buyer's guide to the features you should consider when shopping.
Planar magnetic explained
Planar magnetic headphones (and their close relation, electrostatic headphones) have been around for more than four decades, courting fastidious, deep-pocketed audiophiles. The secret of their success are thin-film planar magnetic flat drivers—membranes interwoven with electrically active wires. These are pushed/pulled at very close range by evenly spaced magnets to move air and thus make the sound waves detected by our ears.
As this driving force is evenly distributed across the entire surface of the diaphragm, it is both quicker reacting and less susceptible to distortion than the more typical cone-shaped headphone drivers, which are rocked back and forth from the narrow end of the cone by a single donut-shaped magnet and voice coil.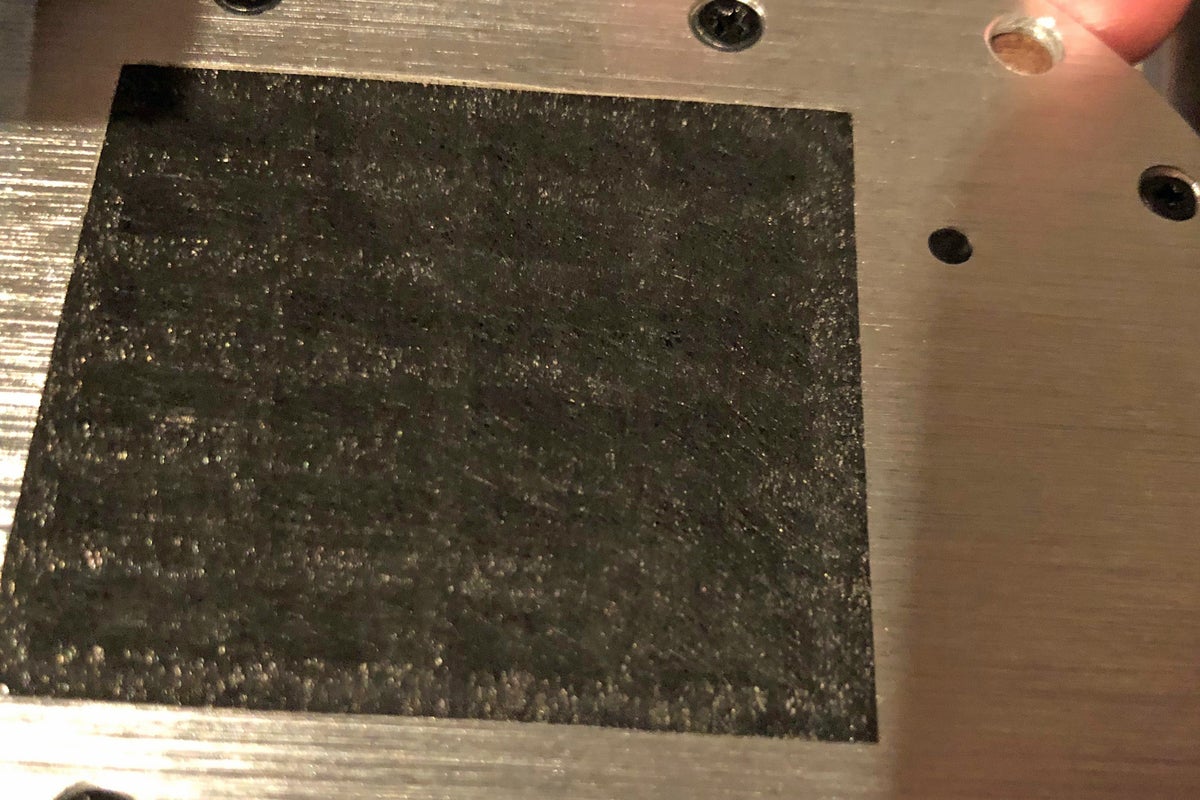 Most listeners and mainstream headphone makers have never brushed ears with planar magnetic music makers because these things are just too darn complex and (until recently) too expensive to build. Andover Audio's Boston-designed, made-in-China PM-50 are hardly an impulse buy at $500, but their specs are impressive: Frequency response range of 15Hz – 50kHz, and driver sensitivity of 102dB/1mW. Their 32-Ohm impedance rating means you should be able to pair them with just about any audio source, including a smartphone or portable digital audio player. They played nice and loud for me even when plugged into a Roku remote control's headphone jack.
Pretty, but fatiguing to wear
The PM-50 also look the part of pricey phones, too. The earpieces are decked out in genuine walnut hardwood enclosures that slide up and down a seriously grippy, padded metal headband. The kit includes two sets of swappable pleather-wrapped earpads. There's a thinner set offering a more detailed, forward sound (my preference), and a thicker set that lends a bit more bass warmth and detachment from the music.
A third "loose fit" earpad option, due out in the fall, will offer a larger circumference pad and ear opening "to accommodate a small amount of users who may want a roomier fit," an Andover Audio spokesperson said. That would include me, summing up my most significant complaint about these puppies. For better (at first) and then worse, these things really grip hard, with the top of the pads catching (rather than surrounding) the top of my average-sized ears.
Adding insult to injury, that springy metal headband presses the arms of my eyeglasses into my temples. All's fine enough for about two hours of listening, but then stuff starts to hurt, and I need a time out. I hope that third set of pop-on earpads resolves the problem.