15 more great movies cord-cutters can stream for free while waiting out the coronavirus
If you're looking for some escapist entertainment while we all isolate ourselves to limit the spread of the novel coronavirus, allow us to suggest these 15 Hollywood movies, each of which is available for streaming at absolutely no cost (apart from subjecting your eyeballs to a few ads).
The services that make this possible are Hoopla and Kanopy (available to anyone with a library card), Crackle, iMDB, Popcornflix, Pluto TV, the Roku Channel, Tubi, Vudu, and YouTube. You can acces them with your web browser or smart TV platform or streaming box of choice. Hoopla will limit you to 25 items per month (you can stream music, audiobooks, and ebooks as well as movies), while Kanopy's limits members to 15 titles per month.
This is the second installment in this series. We'll publish at least two more lists in the coming weeks; you can read our earlier list here. Click the links after each film recommenation to go directly to the service(s) from which they can be streamed. Note that you might need to sign up the services in question, and you'll need an account with a participating library to use Hoopla and Kanopy. And if you'd like to give us feedback about our picks—or recommend your own—please write us at letters@techhive.com.
Amélie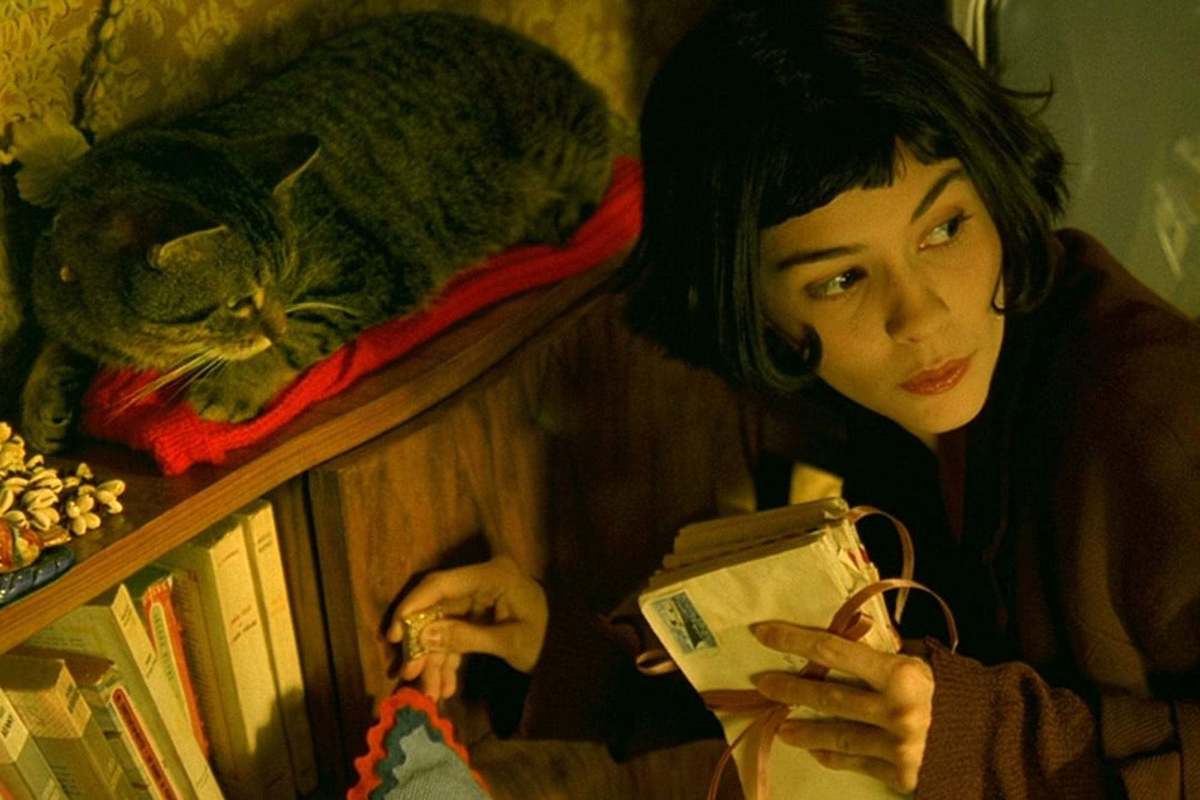 One of the all-time best feel-good movies, this hit from France is mainly about the joy of doing good in the world. Audrey Tautou is the saucer-eyed waif of the title, a sweet, darling combination of Charlie Chaplin, Giulietta Masina, and Audrey Hepburn, who finds a boy's treasure box hidden in her little Montmarte apartment. She decides to anonymously return it to the now-grown boy, and when she sees his joyous, teary-eyed reaction, she vows to do more good deeds, which eventually leads to her own potential soulmate, (Mathieu Kassovitz). Jean-Pierre Jeunet directs Amélie (2001) with a brightly colored, polished, cartoonish cleanness, artificial but delightfully alive.
You can stream Amélie from Hoopla.
Bernie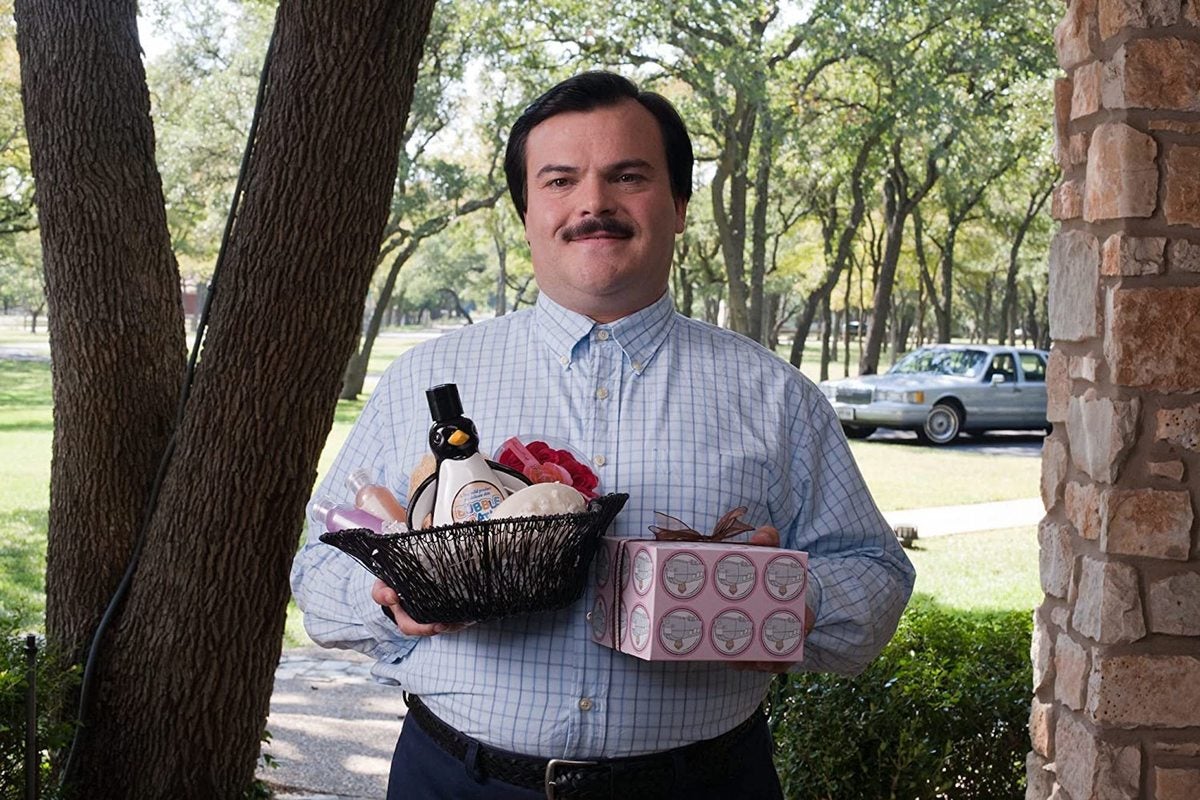 Richard Linklater directed this bizarre comedy that purports to be "based on a true story." It involves "Bernie" Tiede (Jack Black, in a top-notch performance), a mortician in Carthage, Texas, who likes to sing and comfort grieving widows. One widow—the mean, universally hated Marjorie Nugent (Shirley MacLaine)—is murdered, and district attorney Danny Buck (Matthew McConaughey) vows to pin the crime on Bernie. Meanwhile, several "locals" are interviewed (their dialog is based on real interviews), offering mainly gossip and conjecture about what happened. Bernie (2011) is a hilarious, masterful intermingling of truth, fact, fiction, and storytelling, so clever that even Bernie's demonstration of an embalming becomes theatrical.
You can watch Bernie on Crackle, Popcornflix, Tubi, or Vudu.
Clue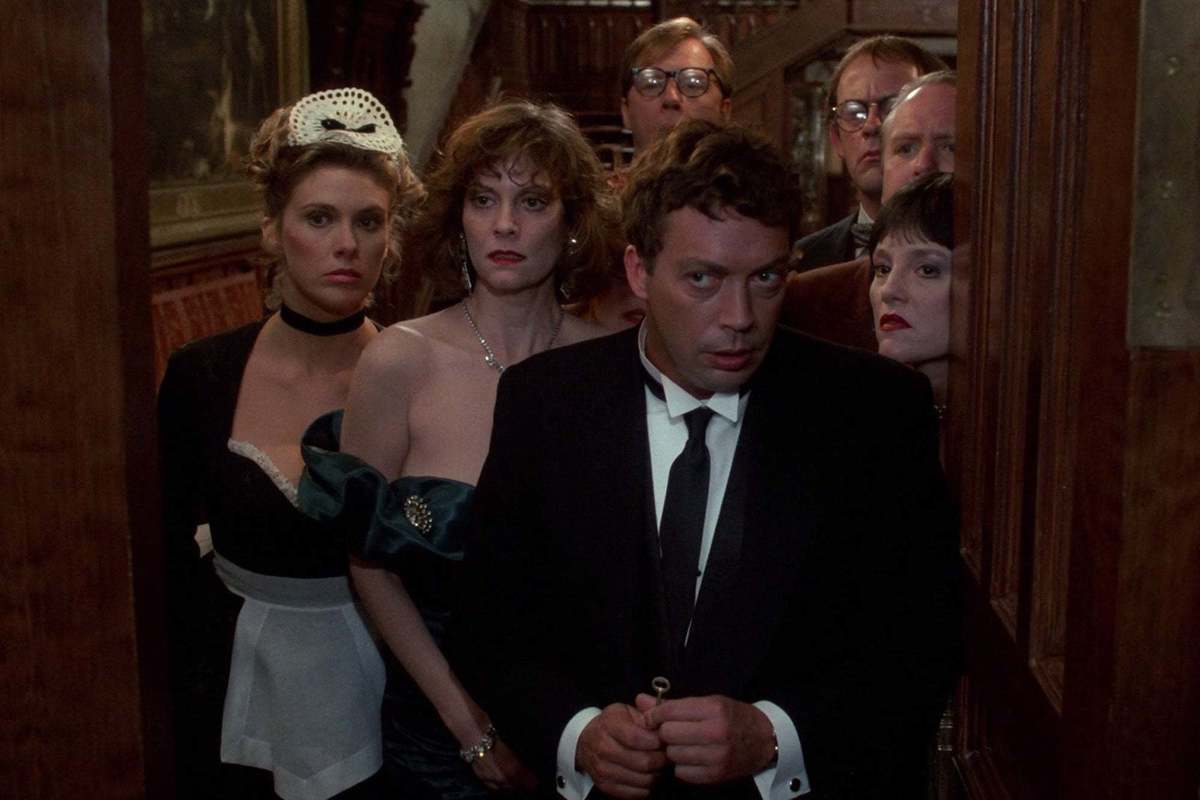 This comedy, based on a Parker Brothers board game, was a flop in its day, possibly because it offered three different possible endings to its murder mystery, thereby nullifying all of them. But since its release on home video, Clue (1985) has developed a fervent cult following, with new audiences perhaps drawn to the humorous juxtaposition of several elegant, buttoned-up characters behaving in utterly zany, unhinged ways. The plot has the familiar colorful characters gathering for a dinner in a remote mansion, where an unknown killer begins piling up bodies, one by one. The entire cast is hilarious, but Madeline Kahn steals the show as Mrs. White ("flames—on the side of my face!").